QHSE
QHSE Policy
It is the policy of Shenzhen Chiwan Sembawang Engineering Co., Ltd. to establish and maintain an effective Quality, Health, Safety and Environmental Management System and facilitate continuous improvement to provide safe, environment-friendly & quality products and services to customers. Shenzhen Chiwan Sembawang Engineering Co., Ltd. will efficiently use its resources, prevent pollution, and also committed to strictly complying with standards and legislation of the People's Republic of China, to provide a safe and healthy working environment to all employees and relevant parties and to contribute to the sustainable development of the whole society.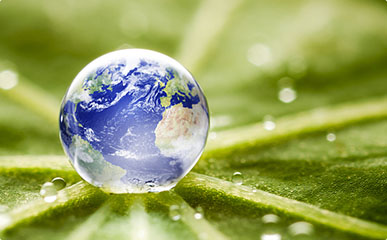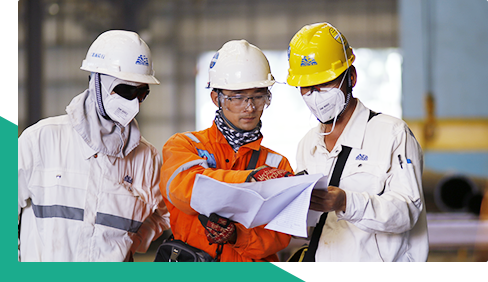 Our Capability
Our extensive experience in international offshore oil and gas standards and requirements enables us to succeed in the renewable energy sector. CSE has its own software for construction engineering and an experienced construction engineering team, as a leading player in construction engineering in terms of efficiency. We specialized in welding, dimension control, inspection, and heavy lifting for onshore construction.

Our experienced front-line team and skilled personnel are familiar with offshore engineering standards and have efficient solutions for common construction concerns such as dimension control, distortion, double-sided joint welding, and transverse crack control, to ensure the safety and quality of the projects.

Our project management team is flexible enough to accommodate small-scale to large complex projects. Our past performance shows our ability to deliver projects for clients facing a variety of challenges. We are capable of optimizing resources and utilization across the portfolio of multiple projects, we utilize resources effectively so as to deliver quality projects safely and on time.
Our Team and Yard
Experienced Team

With more than 600 experienced personnel consisting of management, technical, and construction personnel. CSE provides reliable construction engineering, procurement, and construction services for offshore oil and gas projects. Having an efficient management system, we monitor the entire process of the project execution ensuring each process meets the client's requirements.

Yard Facilities

We have a yard with an area of 185,000 square meters and a 406 meters quayside for onshore construction of large-scale offshore oil and gas projects. Our facility includes 5 plate rolling machines with a rolling capacity of 150 mm, 10 crawler cranes with a capacity of up to 750 tons, and 4 heavy-duty skidways with a bearing capacity of up to 30,000 tons, which allow concurrent construction of multiple projects.